Today, I'm going to share some cool websites that provide the best button generator service online to make CSS buttons. No doubt, a CSS button maker tool helps to create cool and awesome buttons within a few seconds.
These tools help you to build beautiful buttons without doing any coding work. The button generator helps you to create the imageless buttons which you can use for your website to make it outstanding.
These online tools have many kinds of functions like adding a background color, opacity control, font size control, hover effect, button size and much more.
You can create your custom stylish CSS buttons by using such kind of button creator tools, and they are free.
Best CSS Button Generator Online Websites
Today we will share five best online button maker tools which you can use to make a different kind of CSS buttons and use them on your website.
I have searched on the internet and got a list of many button creation online tools but few of them we like very much and easy to used and their simplicity.
So Let's have a look at these tools.
1- CSS3 Button Generator
According to myself, this one of the best tools, although it has little fewer features as comparing you other online tools it's easy to use.
It's exquisite for the beginner who has less acknowledge about the web.
This Button creator has almost all essential features which require creating buttons like a background, hover, border, and text/font, etc.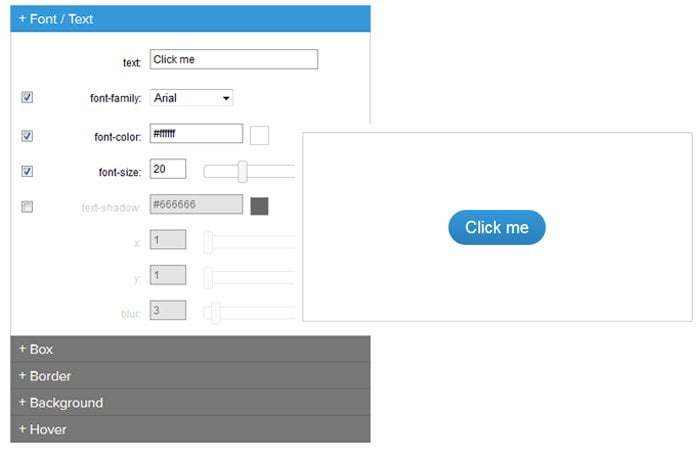 2- Best CSS Online Button Generator
When we found these tools we love it, and it forces me to put into my article because it has a great collection of ready-made buttons that can be used and recreate.
This generator is awesome and has great collections of a button. It not only limited to this group but also have impressive. Features like box-shadow, text-shadow, button size and much more.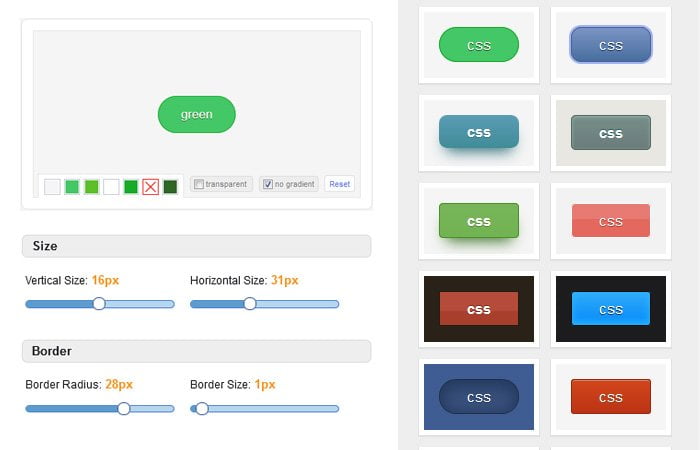 3- CSS Button Creator
Here is another online tool that creates the CSS3 buttons online and provides you CSS and HTML code.
This button tool has all basic options which require creating buttons, but it also has the option to define your button class name for half-link.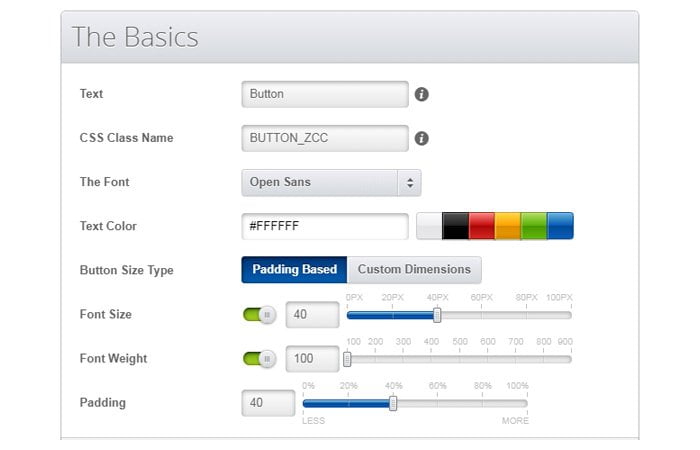 4- CSS3 Button Creator
This creator comes with nice features like a border, drop shadow, background, two text-shadow and much more but this button builder is a little bit difficult because of its option selections.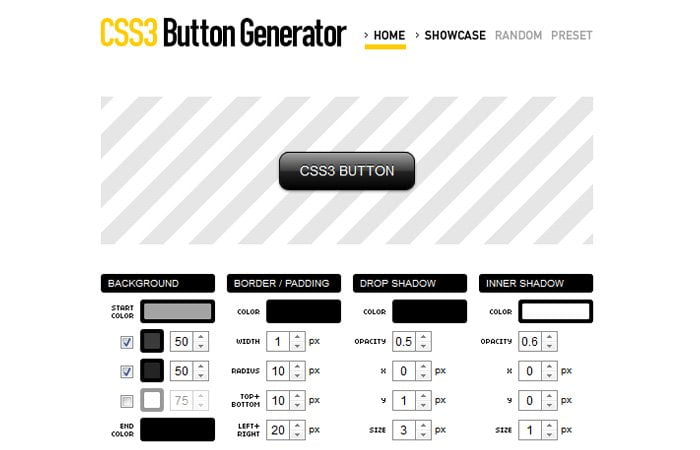 5- Button Generator
At last, we have a look at this generator. It has some great features with endless customization ability. It has the option to select a border, gradients, box-shadow and much more.
It also has the option of selecting icons and loaders. After creating a button, it will provide you CSS code which you can use for a link to make the CSS button.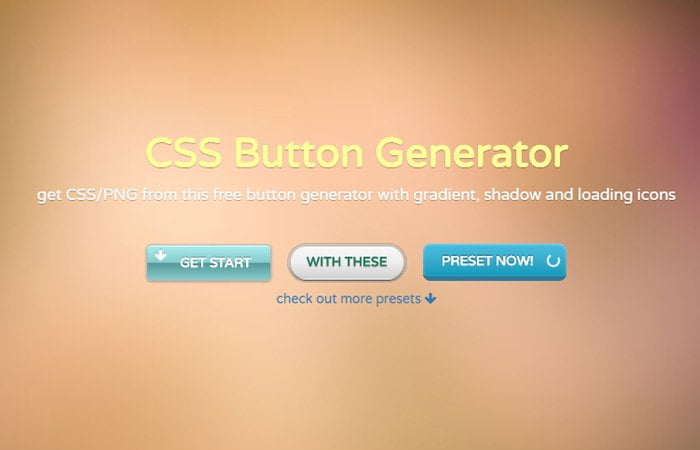 So, these were some best button generator online websites to make CSS buttons to boost your frontend work. If you also know another awesome tool, let me know by comment below.